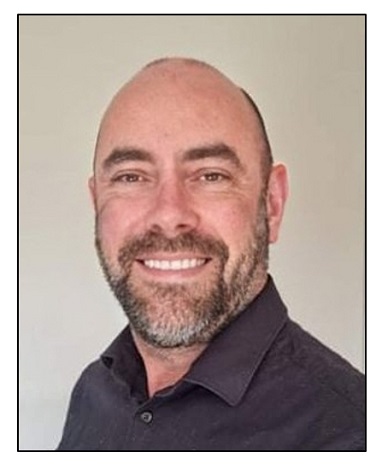 Welcome to my site! I hope you find something useful =)
My name is Simon; I have been playing with IT stuff for 30+ years in New Zealand and Australia, currently working as a cloud and infrastructure consultant in Auckland. I've always wanted to create my own site, because I wouldn't be where I am today if it weren't for all the amazing people that take the time to explain or write about how to implement solutions and solve problems. Maybe I can help someone too? And if only one person ever visited this site and it helped them do something; I'm happy with that – job done!
I also wanted to have my own Azure / 365 tenancy and domain name, so I can test things related to a current project, or play with new solutions. So for this site, rather than do it the easy way and sign-up to someone elses platform, I have used an Azure Windows 2019 server with IIS, MySQL, PHP and WordPress.
All pretty low cost by the way – cheaper than my monthly internet bill !
| | |
| --- | --- |
| Domain Name / DNS | NZ $13.00 per year from www.namecheap.com |
| Microsoft 365 Business Basic | NZ $ 7.60 per month |
| Azure | NZ $50.00 per month (approx.) |
| MySQL, PHP and WordPress | Free |
This site is a place I can share my scripts, opinions and experiences with Microsoft technologies (on-premises and cloud).
Please note that any opinions are my own and do not necessarily reflect the opinions of my employer! Also, please test any scripts before putting into production. I cannot be held responsible for any issues that may arise by using my scripts. But if they dont work for you, let me know by commenting and we can try and sort it out. Equally, if you find something useful, feel free to link to it from elsewhere, or comment about how it helped you or how you improved it.
My main focus is assisting customers with their journey to the cloud, away from the legacy systems that still seem to dominate the IT landscape in New Zealand – are you using M365 Business Premium licensing yet? If not, ask your IT provider "why not?" – because it gives you more functionality for less cost than E3 licensing. What about customer facing employees? Have a look at the F licensing options. 👌
At a high level, the journey to the cloud involves:
Sync your on premise objects to Azure AD…
Migrate your email to Exchange Online…
Migrate your files to SharePoint Online…
Migrate your telephony to Teams…
Migrate to cloud apps where possible and use Azure AD SSO…
Any AD based apps that you cannot move away from? Enable Azure Active Directory Domain Services and move any remaining on prem kit to Azure…
Use Azure Virtual Desktop or Citrix Cloud to replace on premises RDS and Citrix…
Finally, migrate your endpoints to Azure AD, registering them to Intune aka. Endpoint Manager at the same time…
Done! Now you can disable object sync and decommission your on prem Active Directory and associated kit! (#Big✔)
For users… no more having to be at the office to access something; no more VPN software to connect to the office remotely; no more dual identities or other complications, users can now work from anywhere with the same experience using one identity. Even from a browser on a mobile phone !!
For admins… no more lying awake at night wondering whether the server will crash again before morning, no more data centre visits in your batman nightgown, no more internet outages causing major problems (they can hotspot off their phones now right?), and no more expensive internet, network circuits and S2S VPN's between offices.
Sounds easy ay!? Well there is more to it obviously, and some serious security considerations along the way – but using this approach I believe anyone can get away from their legacy infrastructure and into the future!
Cheers,
Simon 🙂